Portable Bathrooms, Toilets & Showers
Sydney Bathroom Hire Premium mobile toilet, portable shower, portable bathroom hire in Sydney.
Sydney Bathroom Hire was founded in 2006 when the owner (Brad) saw a niche piece of the portable toilet market that was missing. The market required Portable Bathrooms, Luxury Portable Bathrooms. Brad searched high to find the right product that would suit his needs.
Sydney Bathroom Hire caters for all types of portable toilet hire in Sydney from short to long term, from single sewer connected portable toilets to luxury sewer connected portaloos. We also cater for the Bathroom renovators and homeowners with our portable shower hire in Sydney and surrounding areas. We also have state of the art award winning luxury portable bathrooms for hire across Sydney and all suburbs.
Portable Bathroom Hire Solutions

Portable bathrooms products we hire are our "Bathroom on Wheels®", "Ensuite on Wheels®", Mobile Bathrooms, Luxury Portable Bathrooms, Luxury Mobile Bathrooms, Mobile Ensuites, Dual Deluxe Toilets, Luxury Sewer Connect Toilets, Luxury Portable Showers, Portable Toilets Sydney and the new disabled toilet or accessibility toilet for hire. Whichever way you look at them, they can be used as Temporary 2nd bathroom facilities for Bathroom and Home renovations, Weddings, Corporate Functions, Concerts, Team building sessions, Sporting events, Overseas guests, Church groups just to name a few.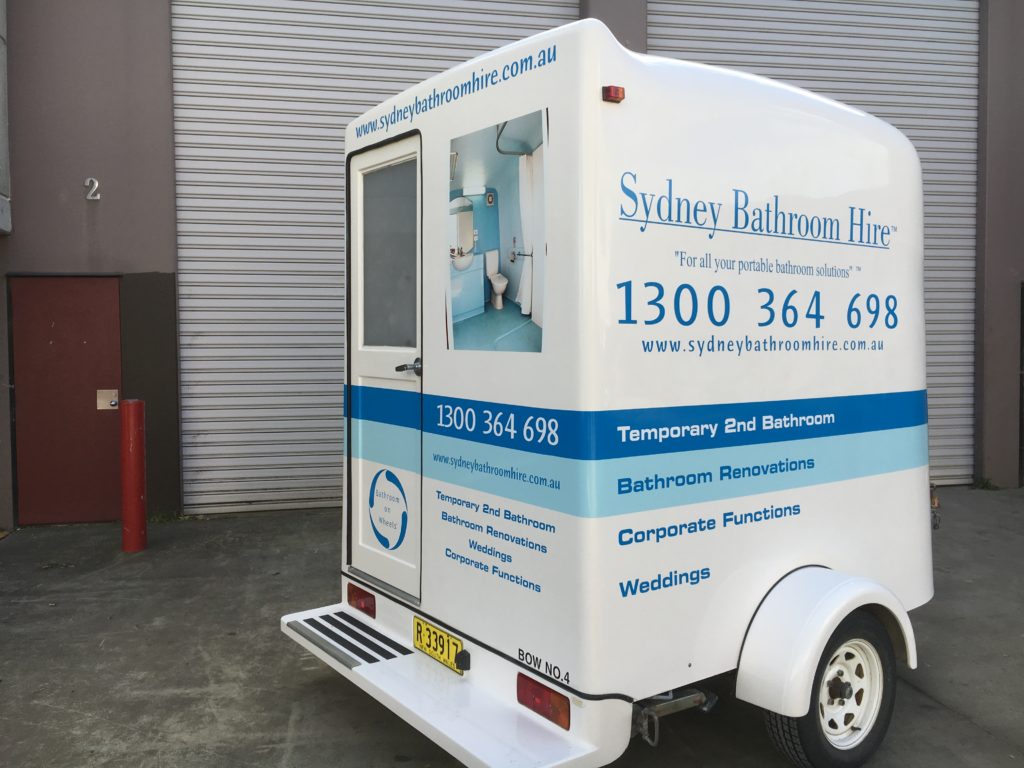 Clean & Hygienic
All our portable loos, portable showers, mobile bathrooms or portable ensuites are hygienically cleaned before each hire, "We guarantee it."
Free Quotes
Feel free to call or email us for an obligation free quote over the phone or email us from our online enquiries form on the contact us page of the website.